The Falmouth Art Center and the Woods Hole Film Festival Present Screening of More Art Upstairs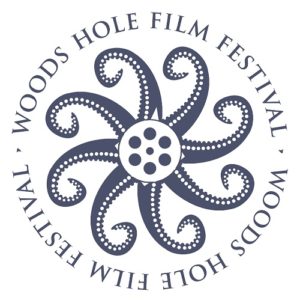 January 16 at 3:00 PM
Falmouth Art Center
137 Gifford Street
Falmouth, Massachusetts
Purchase Tickets Online
---
The Chatham Orpheum Theater
637 Main Street
Chatham, Cape Cod 02633

JANUARY 19th at 10am
Doors open at 9am
Welcome Reception With The Director Preceding The Show
Show Starts at 10 am
Q&A With The Director Following The Show
Purchase Tickets online
---
The Cleveland Museum of Art Presents
More Art Upstairs

Sunday January 27th  – 1:30pm to 2:50pm
Tues January 29th – 1:45pm to 3:05pm
Cleveland Art Museum
Morley Lecture Hall
11150 East Boulevard
Cleveland, Ohio 44106
Purchase Tickets Online
---
"The Art of Storytelling: Voice, Fiction, Film"

Screening of More Art Upstairs Saturday,Oct 13th,1pm
The Weyenberg Center (second floor of the Lassiter Student Center)
The conference will explore the creation and expression of stories in various media, including interpersonal, biblical storytelling, fiction and film by those building from a biblical Christian foundation. Presenters include Charles Martin, author of Send Down the Rain, and Jody Hassett Sanchez, producer of More Art Upstairs. Hosted by Palm Beach Atlantic University.   Register online(https://www.pba.edu/art-storytelling-18?returnTo=main).

Reservations are held at the door.
---

Hell's Half Mile Film & Music Festival
will screen More Art Upstairs
Saturday, Sept 29th at 1:30 pm at State Theater
in Downtown Bay City, Michigan.  Purchase tickets here.

---
HOMETOWN SCREENING ON CAPE COD
This fall and winter, we'll be bringing MORE ART UPSTAIRS to a museum or college near you. We're kicking off this nationwide tour with a special hometown screening and reception at the Cape Cod Museum of Art on Thursday, August 23rd. It's a lovely venue in my favorite place in the world. You can register for tickets here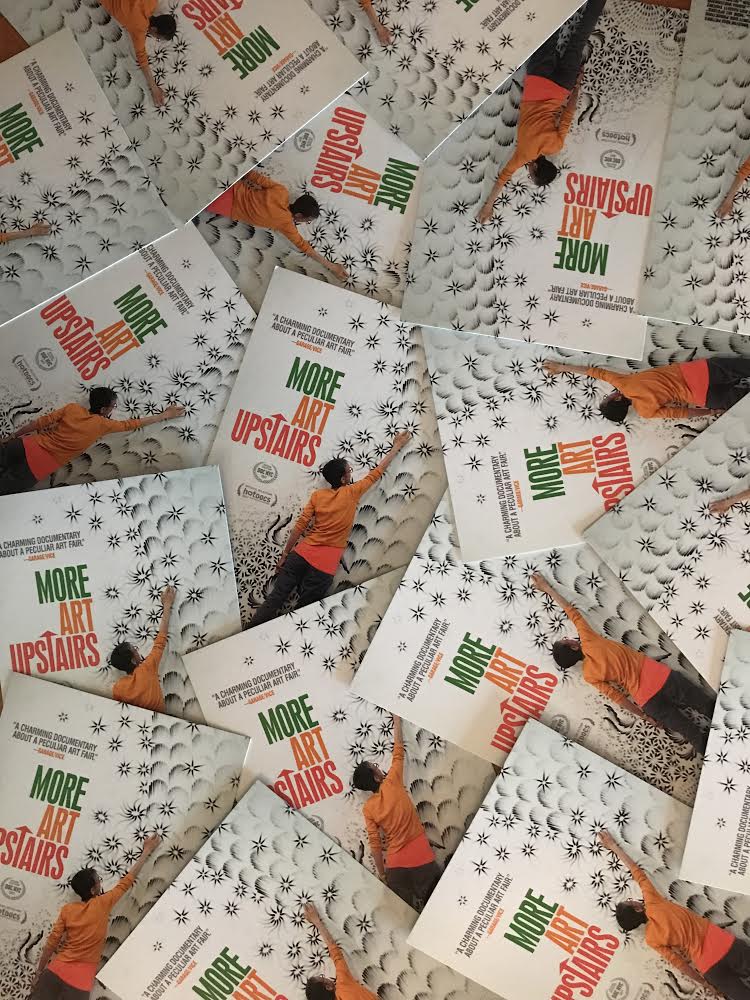 _________________________
More Art Upstairs to Screen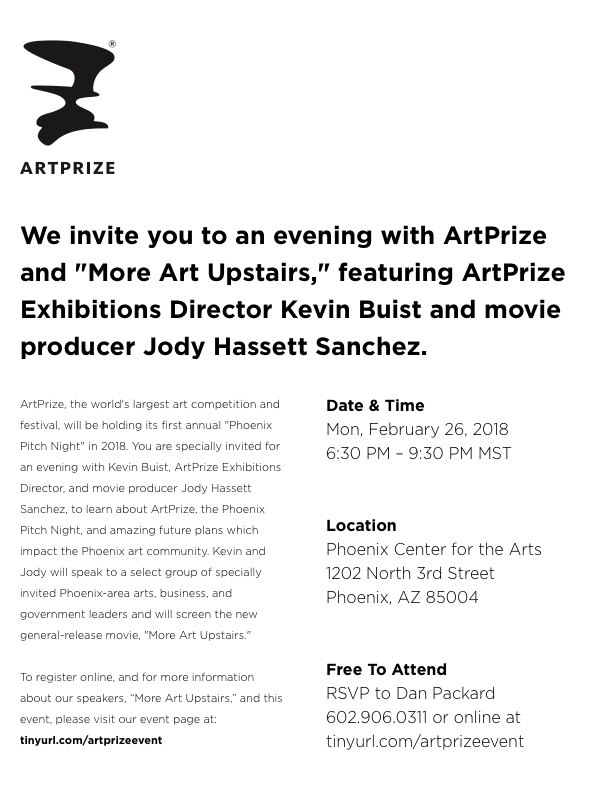 FEBRUARY 26th, 6:30pm at Phoenix Center for the Arts
_________________________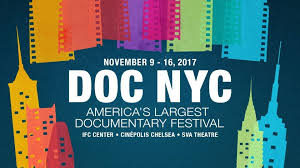 NOVEMBER 15th, 5pm at IFC Center
Check out this article about how 40% of the films are Women Directors 
_________________________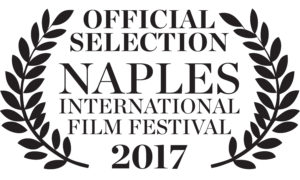 _________________________
West Michigan Premiere of "More Art Upstairs" during ArtPrize On Screen.

Thanks to everyone who attended our public screening!
_________________________
More Art Upstairs made its world premiere at Hot Docs, the top documentary film festival in North America. The film had four screenings at this prestigious festival in Toronto during the first week of May.
---
More Art Upstairs participated in The Nantucket Film Festival which ran from June 21-26. More Art Upstairs screenings were on Wednesday, June 21 and Thursday, June 22nd. We look forward to seeing you at our next show!
Screening times:
 
More Art Upstairs @ Dreamland Studio – Screening 1
Wed, Jun 21, 2017 4:00 PM
More Art Upstairs @ White Heron – Screening 2
Thu, Jun 22, 2017 9:15 AM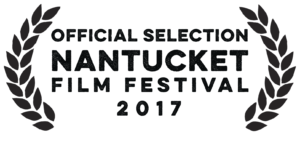 ---
The Kings College 
They rolled out the red carpet for us at The Kings College for our screening and Q and A with film critic Bill Newcott.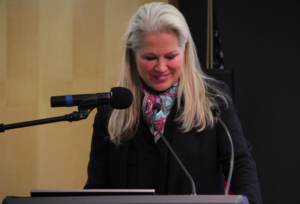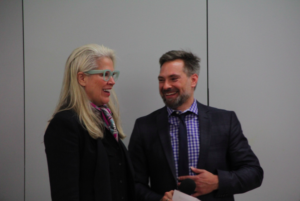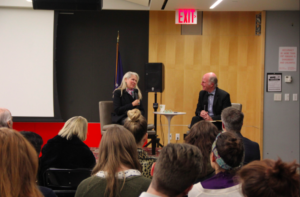 ---
Corona Del Mar California
We had a spectacular screening at the theater in Corona Del Mar, CA where we shared the marquee with the new Steven Spielberg film!   A colossal thank you to our friends at Fieldstead & Co.

---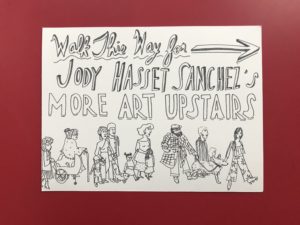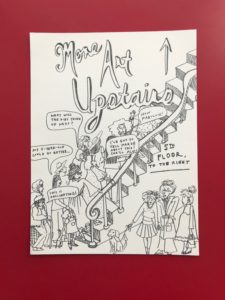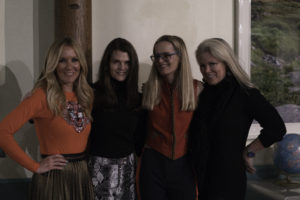 These magnificent original works of art were created by Daniela Jacobs of Arc Objects for our downtown NY screening and party, hosted by the inimitable Meghan Boody and Chassie Post at Meghan's insane apartment (featured in Dutch Vogue: full spread here.)
Sign up to keep in touch and find out the latest info about More Art Upstairs!